The Enviro Board Story
The Enviro Board mission was created by its founder Glenn Camp to help change the lives of those less fortunate while helping the farmer and the local community reach their greatest potential.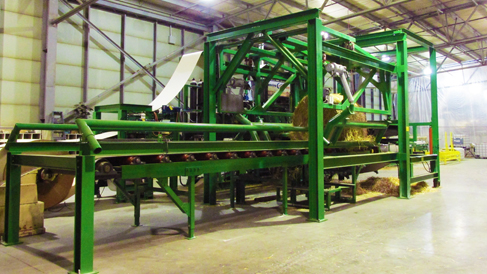 Mr. Camp's passion began from working with pastors in the underground Church in Eastern Europe during the early 1980's. There he discovered an opportunity that would lead to the development of a low cost building solution.
While traveling in Hungary, he learned of a dormant technology that converted agricultural waste (straw) into a useable building material. Impressed by this concept, Mr. Camp built and expanded on the idea of using straw fiber for panelized construction in the manufacturing of low cost and energy efficient homes.

Throughout time, straw has been used as a building material with great success. Based on this process that was originally invented in Sweden during the 1930′s, Enviro Board developed, perfected and patented a new manufacturing process that converts many types of waste fiber into a durable panel membrane. Buildings constructed in the 1930′s with the original fiberboard panel technology are still in use today.

To date, in excess of nine million dollars has been raised to research, construct, patent and trademark the new Enviro Board technology. The new Enviro Board technology is able to process up to a ton of straw at one time and converts many varieties of these agricultural waste fibers such as rice, wheat, rye, barley and oat straws, flax, sugar cane, elephant grass, and sisal into low-cost, environmentally friendly building panels.