Conferences
United Nations "World Cities' Day", October 2014
By its resolution 68/239, the United Nations General Assembly decided to designate 31 October of every year, beginning in 2014, as "World Cities Day", and invited Member States, the United Nations system, in particular UN-Habitat, relevant international organizations, civil society and all other relevant stakeholders to observe and raise awareness of the Day.
"World Cities Day" is expected to greatly promote the international community's interest in global urbanization and increase cooperation among countries in meeting opportunities and challenges in urbanization and contribute to urban sustainable development around the world.
MORE
ENVIRO BOARD AT THE UNITED NATIONS 69TH GENERAL ASSEMBLY, SEPTEMBER 2014
The Enviro Board management team attended the United Nations 69th General Assembly in New York City in September 2014.
Enviro Board's participation during the United Nations General Assembly is vital, it provides us the opportunity to share solutions focused on investments, the environment, innovative technology, sustainable and economic development with various stakeholders.
Our objective is to contribute towards the achievement of the United Nations Millennium Development Goals by sharing private sector best practices that can serve as catalysts for change and progress in emerging countries.
The Enviro Board technology is an environmental tool for development that will help mobilize communities and transform lives in the most vulnerable countries of the world.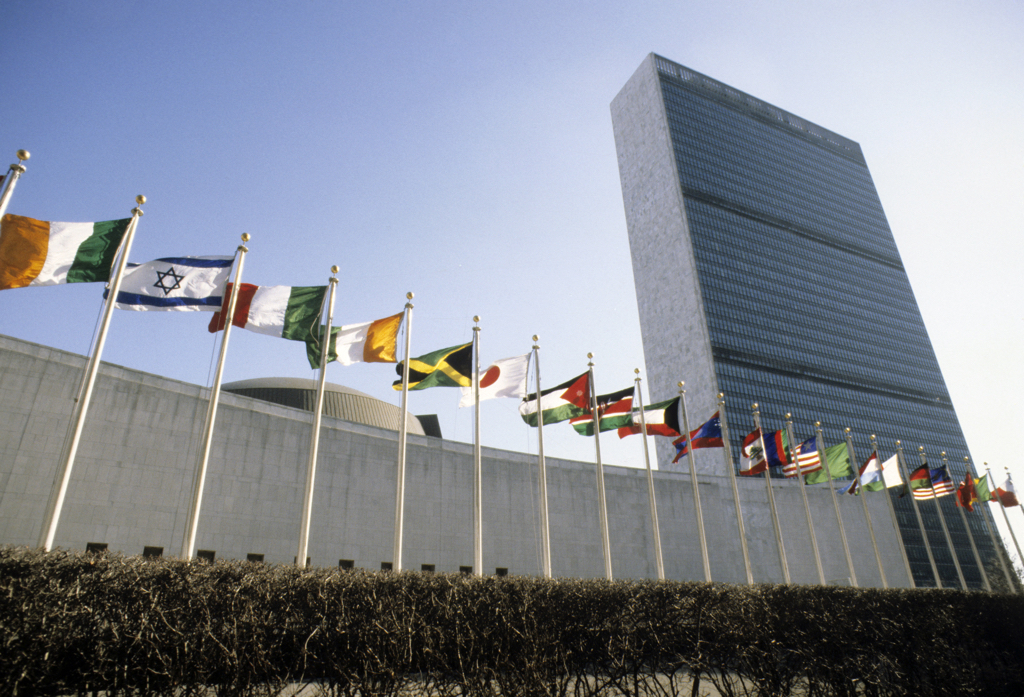 OPIC EVENT – "EXPANDING HORIZONS" SEPTEMBER 2014
The Overseas Private Investment Corporation organized a workshop for U.S. businesses exploring opportunities to enter the international markets. Glenn Camp, Co-Founder, Co-CEO, Co-Chairman of Enviro Board was Keynote speaker at the event sharing the company's initial steps to implementing the U.S. company abroad in Latin America and Africa.
MORE
ENVIRO BOARD AT THE UNITED NATIONS 67TH GENERAL ASSEMBLY, SEPTEMBER 2012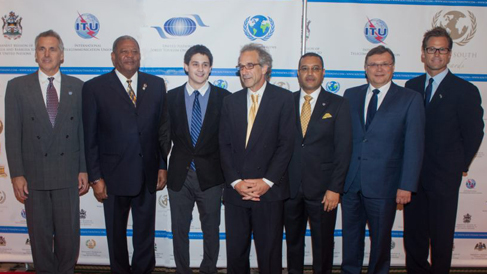 The Enviro Board management team had the honor of attending the United Nations Week in New York City September 22nd to 28th. The event, one of the largest in the world for the human development community, brought together heads of state from around the world and provided a forum for sharing best practices towards the social and economic goals espoused by the Millennium Development Goals.
Following our participation in the Rio+20 Conference in Brazil last year, this was the second major United Nation event attended by Enviro Board and our first at a UN General Assembly. Throughout the event, Enviro Board's management team met with heads of state, major NGOs and diplomats from around the world as we outlined the Enviro Board building system as a complete housing and infrastructure solution for their countries.

Enviro Board was able to forge important relationships with key decision makers from many African and Latin American countries. Through these relationships we are developing protocols for working directly with in-country developers and structuring business alliances necessary for bringing the Enviro Board technology to market.
Enviro Board's main goals were to outline how our sustainable development and social impact business process will help governments meet their commitments to the United Nations' Millennium Development Goals (MDGs).
ENVIRO BOARD AT THE RIO+20 CONFERENCE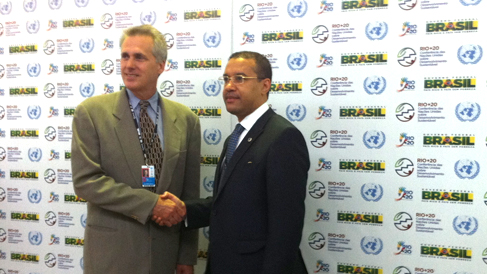 June 19-22 2012, Enviro Board attended the Rio+20 Conference on Sustainable Development in Rio de Janeiro, Brazil. Enviro Board's management team attended the conference and participated in an official capacity as delegates.

ENVIRO BOARD AT LEHIGH UNIVERSITY'S GLOBAL VILLAGE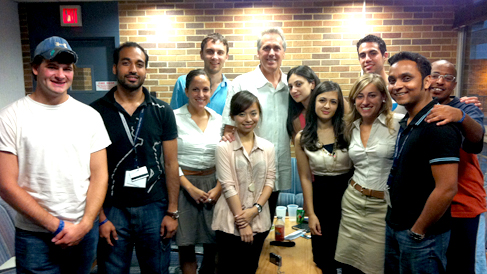 Glenn Camp was invited to speak in July 2011 at Lehigh University's Global Village – a program established by the Iacocca Institute. THE GLOBAL VILLAGE FOR FUTURE LEADERS OF BUSINESS AND INDUSTRY® is an applied leadership and cross cultural training program. The program offers various learning experiences that encourage growth to the highest potential, global thinking, ideation, teaming skills and successful entrepreneurial practices. The program teaches attendees essential tools for becoming successful, well-rounded global leaders.