Enviro Board Mark II Mill
200,000 PANELS PER YEAR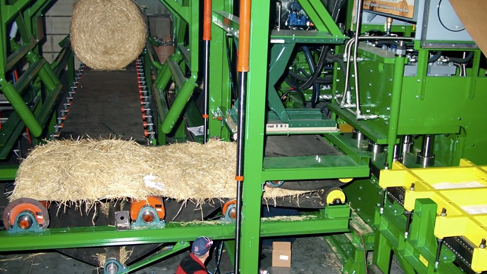 The Enviro Board fiber extrusion mill is capable of producing approximately 200,000 fiber-panels (8ft/2.4m in length) per year. In many developing regions requiring mass housing this quantity will supply enough panels to build between 850 homes at 1,200 square feet to 5,000 homes at 420 square feet annually. The Enviro Board mill technology has been recently upgraded ("Mark II mill system") to take advantage of recent advances in adhesive chemical engineering. New eco-friendly glues such as EcoGlue® LV which is a polyvinyl acetate are now commercially available. Enviro Board's Mark II mill is designed to utilize these eco-friendly glues which render a 100% green panel.

Ownership of an Enviro Board mill implies a set of roles and responsibilities for managing and operating a functional manufacturing facility. As part of the licensing agreement and mill transfer, Enviro Board provides all training necessary to operate the company's fiber-board mills. While the mill is extremely simple to operate and may be staffed with semi-skilled laborers, it is nevertheless important that persons with experience in either manufacturing or engineering be entrusted with the ultimate responsibility of safely operating the mill as the foremen.

OPERATING 24 HOURS PER DAY
With occasional scheduled maintenance, fiber-board mills can be safely operated 24 hrs per day. Enviro Board recommends two 10 hour shifts per day followed by a four hour maintenance period. Under the careful supervision of a foreman, 3-4 semi-skilled laborers can easily manage the operation of a single strawboard mill.