Community Involvement
ENVIRO BOARD IN-COUNTRY CHARITABLE DONATIONS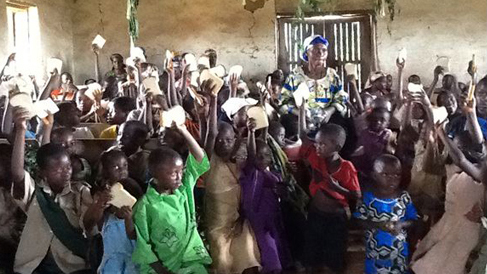 Enviro Board has internally pledged 10% of all proceeds from the in-country sale of mills and mill royalties, in perpetuity, for charitable in-country use to benefit the needy. Such supported projects may include the building of schools, orphanages, hospitals and churches; medical aide; educational programs; and to address whatever need is greatest.

MIRACLE HOUSE, KENYA
Enviro Board is working to support the Miracle House in Kenya. Miracle House provides education support for children pre-school up to eighth grade and financial support for high school students.
Currently Miracle House is working on establishing their own school called Base Camp. More info at www.miracle-house.org.

RAFIKI MISSION IN CONGO
Enviro Board is working to support the Rafiki Mission in Butembo northeastern Congo (DRC) by building a technical school to accommodate 200 students and adult educators. This mission is headed by Pastor Hyo Su Jung and his wife, Yun Ju Kim. The primary foundation for the school building has now been laid and an Enviro Board team is planning to visit the Rafiki Mission facilities near Butembo in February 2014.

REGIONAL MICROFINANCE OF WOMEN OWNED BUSINESSES
Enviro Board is committed to making a lasting contribution to the communities and regions in which it operates by underwriting organizations involved in the microfinance of women owned businesses. Supporting such a development strategy, the Company hopes to fan the embers of entrepreneurial activity in economically underdeveloped and/or blighted regions. This video features "Jump Start a Dream – Kenyan Women & Leadership" which underscores the nature of community based investments Enviro Board will make.

EDUCATION WITHOUT BORDERS
Enviro Board's founder and Co-Chairman, Glenn Camp, was a speaker at the March 2011 Education Without Borders (EWB) conference in Dubai, United Arab Emirates. EWB is a biennial international student conference that creates networks across cultures in order to understand and generate solutions for some of the world's greatest challenges. The conference achieves this end by engaging the world's most innovative students and leaders in the business, technology, education and humanitarian sector in a collaborative forum that culminates in a commitment to action.